Def Jam Fight For NY is one of world famous rapper 3p-Bean's favourite games. Watch as the emmy award winning 3p-Beans, shows his friend and gender re-orientation guide, Two-Hats Shakur the ropes on this game.
EA have easily missed a trick not re-releasing Def Jam Fight For NY. The game still stands up today, although it is a little difficult to get new players involved. Once click with how to finish a fight, the fun just keeps piling up.
Developer: Electronic Arts
Publisher: Syn Sophia, EA Canada
Platforms: Xbox, Playstation 2, Playstation Portable, Gamecube
Release Date: 1st September 2004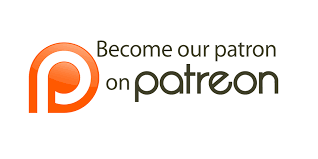 Feel free to join us on our facebook group @ ShowMeGames!!!!
Or just keep up with the news on our facebook page @ Show Me Games
If your more of a twitter fiend, follow us on @ ShowMeGamesSMG we wanna know what your thinking.
Subscribe to our Youtube for plenty more videos.
Also if you want add live input, follow the twitch account, and chat with us during the show.
Comments