So anyone with eyes can see that the internet is ablaze with the PSVR news and details. I'm not going to bore you with too much talk about the spec of the device. Instead, i'm just gonna talk about the effects, along with potential pitfalls and benefits.
The Price
Firstly, let us get this silly little ignorant internet debate outta the way, the price, it's still £100 too expensive. Folk who don't know VR just see that it is cheaper than the Rift or Vive and think"Groovy!". But the PSVR is in a completely different realm of VR, than the PC in many ways, for example; Head tracking is superior, the inclusion of multiple cameras/lighthouses means considerably more freedom, limb tracking is getting to a point now where occlusion is becoming less an issue, along with free retro-fitted games compatible for VR, eye tracking and many many more additions.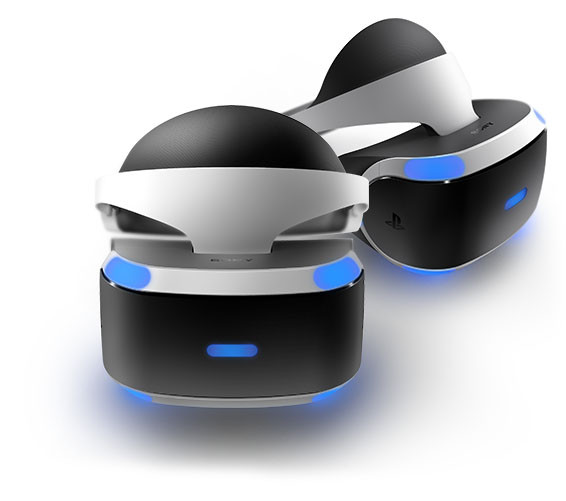 So when you compare all that, it starts to look like a different product, and it should be seen as a different product. Just as we see RPG's and FPS', yes they are both game types, but they are different.
With the Gear VR you have the best of mobile VR, with the Vive we have PC VR, with the Rift we have omni-VR (due to the fact xbox one is compatible with the Rift), PSVR is sofa VR.
Once we have the products tiered, we can then look at them a little more sensibly. Now just to make this clear, i'm aware that there are many more VR headsets out there like the StarVR and FOVE. But for the sake of time and ease, I'll stick with the more famous.
Mobile:      Gear VR £80
Sofa:           PSVR £350
Omni:         Rift £410
Pc:               Vive £689
The costing position doesn't seem right for the PSVR to me. Seems like Sony is relying on early adopters to see it's cheaper that Rift and Vive, then get all giddy. I'd wait for the price to drop by £100 then it will be a reasonable cost. The price will drop early next year. You can take that little nugget of info to the bank!
Ruins of Eden
In these virgin times, for the majority of console gamers, they'll now see VR is going to be easily accessible to them. They'll think of everything they've seen on their facebook feeds from Vive and Rift, and start to think they are going to be able to experience. The garden looks to be full of wonders and incredible delights. But that's the point, Sony haven't made a enough of a move (pun intended) to make it clear the limitations of their device is going to have. Instead choosing to say nothing, silence after all giving them ultimate deniability for later questions on missing features. Is this the apple, that tempts? Is this the fruit that lures the innocent to ruin Eden? Ruining people's ideas of walking around their living rooms, and being a ninja in VR.
Lights of Avalon
With my slight trepidation over people's expectations and lack of understanding over VR. I'm still very much hoping that PSVR is a success. This device, could a king making move, or a monstrous  echo of the virtual boy. Paul Monaghan mentioned during a post," ..this could be the new 32X" or words to that effect.
If this fails, it'll set console VR back, at least until Rift arrives Xbox side (which isn't going to be too far off). It will be a very difficult to sell to an even more skeptical crowd.
But on the whole, I think it'll help VR's cause. Sony are going to need to have many varying apps and demos at launch. Simply because, with all my VR experience I've come to understand that most people need to be introduced slowly into the VR worlds. I have to start people off with a video, moving slowly, work up to more quicker stuff, then introduce actual movement, as opposed to just turning the head. Once you experience a sense of presence in a game, it blows your mind. You then become more accepting of the possibilities, more willing to over look things like the SDE (Screen Door Effect), then and only then you start wanting to exist in these worlds, and a holiday in Skyrim becomes an even closer prospect.
Believe me when I say this, hyper pixel count in a VR headset means nothing if the video/game/social app don't function correctly, or aren't engaging. It becomes whipped cream on a turd.
In wrap up, I hope PSVR does really well, I hope it turns people on to VR in a big way. The price is just a temp issue I have, but that will be remedied when the sales come about and lower it. Sony have my best wishes for this. For all those whom haven't experienced VR yet, please go into trying it open minded, and take your time. Rushing headlong into a FPS or racing title may cause some simulation sickness, which could mar your opinion (I've only experienced it slightly on laggy games), take your time, enjoy a few videos at first and build up to the intense stuff (Some games like Elite: Dangerous are absolutely perfect for VR).
There is a bright beacon beckoning gamers onto the fields of Avalon, embrace it.
Comments